As published by ABC News.
The United States plans to send Bradley Fighting Vehicles to Ukraine in a new security aid package expected to come Friday, U.S. officials told ABC News Thursday.
The White House confirmed the plan to send the vehicles later in the day in a readout of President Joe Biden's call with German Chancellor Olaf Scholz.
During the call, Olaf made his own major pledge to Ukraine, saying his country will send Marder infantry fighting vehicles as well as a Patriot air defense system. This will be in addition to a Patriot battery the U.S. committed to Ukraine in late December to help the country thwart Russian airstrikes.
The announcements come a day after President Emmanuel Macron announced that his country would be sending armored combat vehicles to help Ukraine in its fight.
A U.S. official told ABC News on Wednesday that Bradleys were on the list of equipment being considered. Later that afternoon, President Joe Bidenconfirmed it when asked by a reporter.
Bloomberg first reported that Bradleys were under consideration last Thursday.
Over the weekend, Ukrainian chief of military intelligence Kyrylo Budanov told ABC News, "We are waiting for these vehicles, these vehicles will increase our abilities in combat actions."
MORE: Expect more strikes 'deeper and deeper' into Russia, Ukraine's spy chief tells ABC News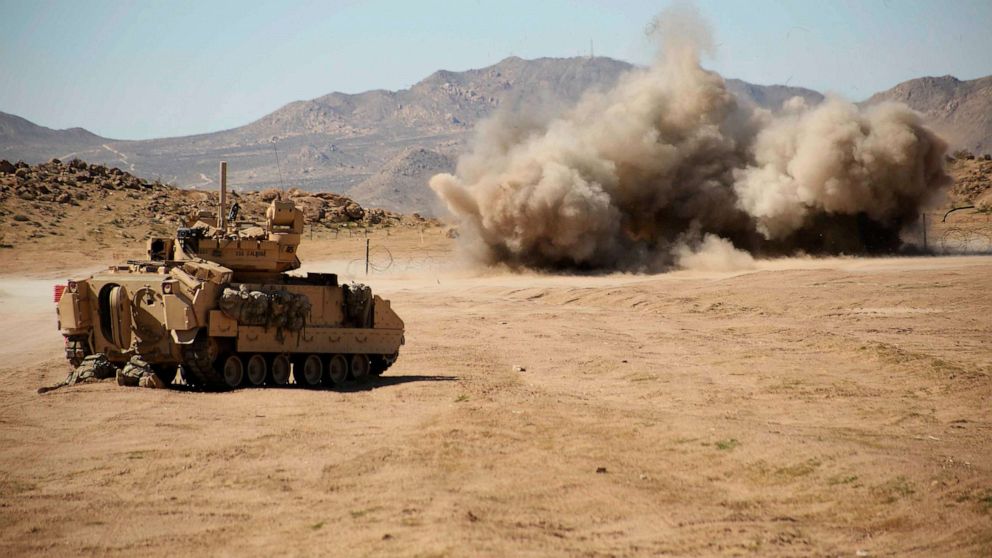 MORE: US to send Patriot missile system and precision-guided bomb technology
The U.S. first fielded the Bradley Fighting Vehicle in the early 1980s. They are armed with a 25mm automatic cannon, a 7.62mm machine gun, and a TOW missile system that can hit armored targets more than two miles away.
"The Bradley infantry fighting vehicle is the exact type of vehicle the Ukrainians need," said Mick Mulroy, former deputy assistant secretary of defense and ABC News contributor. "There are many available, they are relatively easy to learn to operate effectively."
While the Bradley does not offer the same protection as a tank, it can still be used to take out Russian tanks and armored personnel carriers, according to Mulroy.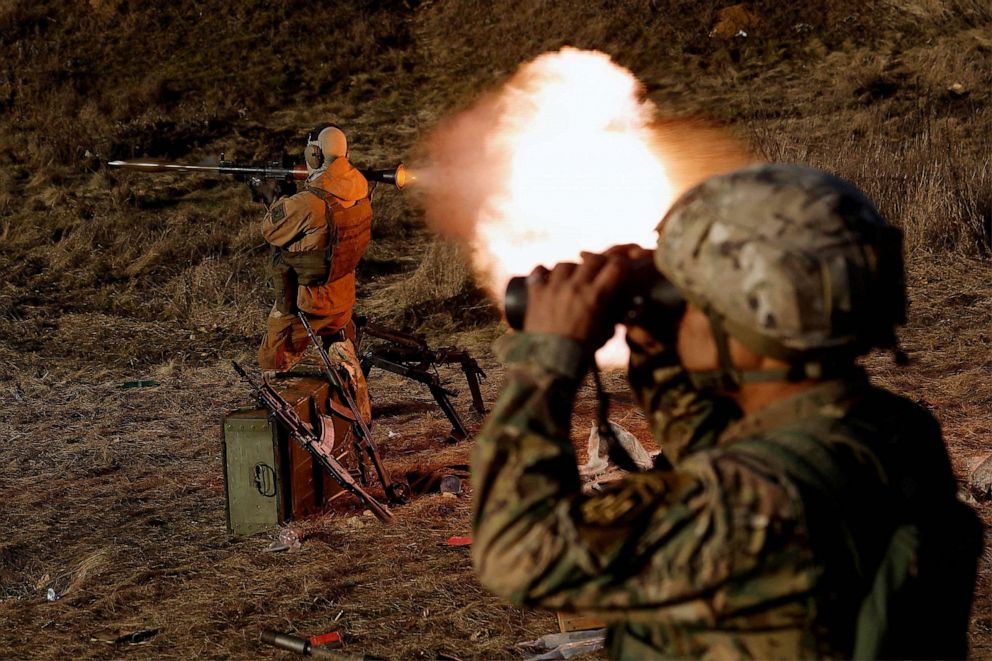 MORE: Russia-Ukraine live updates: Ukraine locates Russian outpost via cellphone data
"This system could play a significant part of the effort of the Ukrainians to continue their counter-offensive," he said.
The U.S. has committed more than $21 billion in security assistance to Ukraine Since the beginning of Russia's invasion on February 24 of last year, not counting the aid package expected Friday.