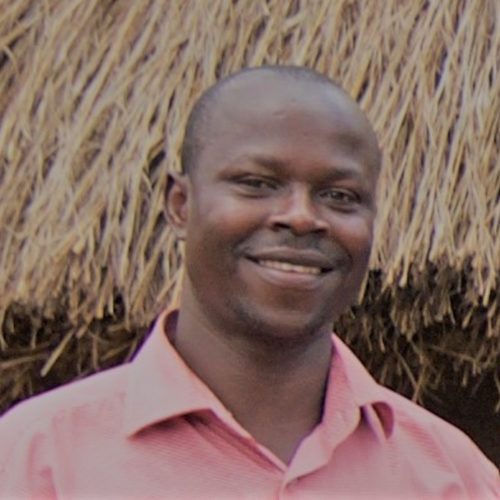 Anthony was born in Rwot Obillo, Uganda. At the age of 15 he was abducted by the Lord's Resistance Army and forced to be a child soldier. He was injured several times including by a rocket propelled grenade permanently damaging the use of his arm. He became the night navigator and eventually a code talker. He met and fell in love with Florence another child soldier and they started a family. Anthony became Joseph Kony's radio operator. They both eventually escaped and worked together to end the insurgency and help others that escaped.
Anthony retired from the Uganda People's Defense Force as a Captain where he worked to help bring LRA soldiers out of the conflict through messaging and influence instead of force.
Anthony is now an employee of Grassroots Reconciliation Group and manages projects that rehabilitates former child soldiers.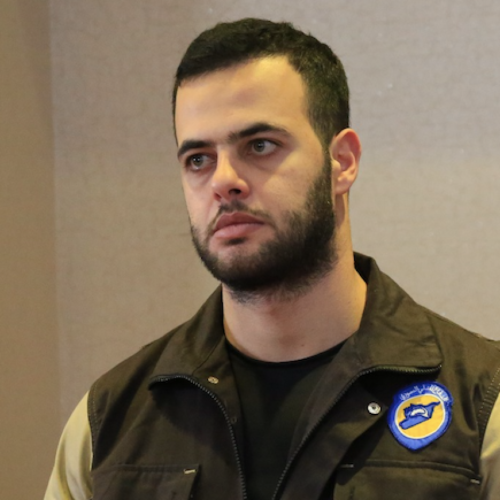 Asaad Hanna is a strategic analyst, humanitarian and media advisor specializing in Syria, the Middle East and high conflict and crisis regions from Iran to Haiti.
Mr. Hanna serves in the office of the Chairman of the White Helmets, officially known as the Syrian Civil Defense, supporting the chairman's work in strategy, fundraising, messaging, internet and social media documentation and on-the-ground training and coordination of the White Helmets. The White Helmets are a humanitarian NGO that operates mainly in Syria, rescuing civilians from airstrikes with barrel bombs, and securing damaged buildings, reconnecting electrical and water services, clearing roads, teaching children about hazards from unexploded ordnance, as well as firefighting and storm relief. Sometimes described as the most dangerous job in the world, the White Helmets have been nominated for the Nobel Peace Prize and have received awards from the Holocaust Memorial Museum, the McCain Institute and the Asia Society's Global Game Changers Award. The White Helmets receive charitable funding from the United States, the United Kingdom, France, Netherlands, Germany, Qatar Canada and Denmark. As well as many another foundations such as Asfari foundation, help refugees.
In 2019 Hanna started his own company in US called EmissaLLC, it works now with different companies and organization in advisory/consultant efforts to improve their work in the middle east and Syria. Prior to the White Helmets, Mr. Hanna worked with international media outlets and think tanks such as Chatham House and the Guardian in the UK, Al Jazeera English, Al-Monitor, and many of the Arabic media. After the destruction of his hometown of Homs, Syria, he worked as a political officer with the Syrian opposition and as a media advisor for the High Negotiations Committee in Geneva. He studied commerce in university in Syria prior to the war.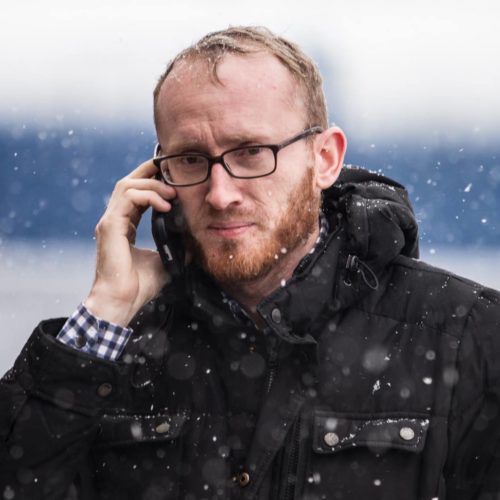 Zack Baddorf is a journalist and filmmaker with more than 15 years of experience producing award-winning stories from more than 30 countries, including Syria, Iraq, Ukraine, Afghanistan, Pakistan, the West Bank, and Kashmir, as well as rebel-held territory in Sri Lanka and Burma.
His work has been published by the New York Times, Washington Post, BBC, Reuters, AP, The Guardian, CBS, ABC, NPR, the Wall Street Journal, Christian Science Monitor, Newsweek, VICE, RYOT, Al Jazeera English, and other publications in video, radio, photo, and print formats. His videos on social media alone have more than 30 million views.
While based in the Central African Republic, he broke the news of the American military ending its mission against the Lord's Resistance Army. His in-depth reporting on the Syrian town of Moadamiyah contributed to humanitarian access being granted to besieged people there. Weeks before Russian troops invaded Crimea, his reporting from the peninsula highlighted its political importance in the conflict.
He works as director of video for the International Center for the Study of Violent Extremism, crafting anti-ISIS videos. For a year in Afghanistan, he worked on rural, remote bases for the U.S. Special Operations Command as a civilian videographer, alongside Green Berets, Navy SEALs and Afghan security forces.
Zack is also an adjunct professor at New York University and New York Film Academy, teaching public relations and broadcast journalism. He holds a master of fine arts degree in documentary studies, a master of arts degree in international relations, another master's in public relations and a bachelor's in journalism.