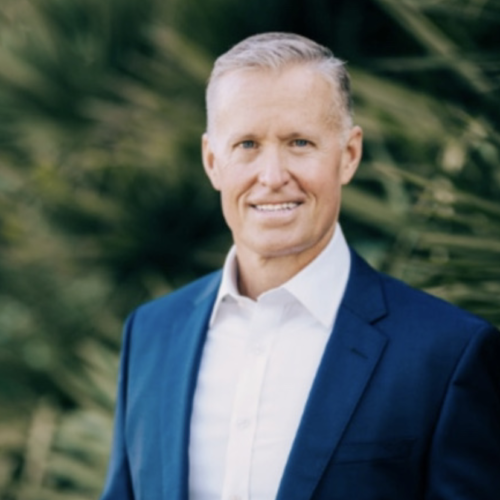 Lieutenant General, U.S. Marine Corps (Retired) Sam Mundy was commissioned in 1983 and served as an infantry officer for 38 years in assignments around the world. He commanded Marine Corps Forces Special Operations Command and, in his final assignment, served as Commander, Marine Corps Forces Central Command with responsibility for the employment of Marines assigned to the Middle East.
His strengths as a team builder and crisis manager helped bring order out of chaos during combat operations and in various conflicts over the past two decades. Sam also provided vision and guidance to organizations he led, enabling them to attain new goals, create new structures and develop next generation capabilities. In addition to serving in the Middle East, he lived in Bahrain for two years, traveling extensively throughout the region and gaining key insights into the region's culture.
Sam graduated from Auburn University with a BS in Personnel Management, earned a MBA from Averett University, and studied foreign policy at The Brookings Institution. He is currently the President of Once a Marine LLC, works as a defense consultant/advisor, and speaks at events benefitting military non-profit organizations.
He is married, has two daughters, and lives in Saint Petersburg, Florida.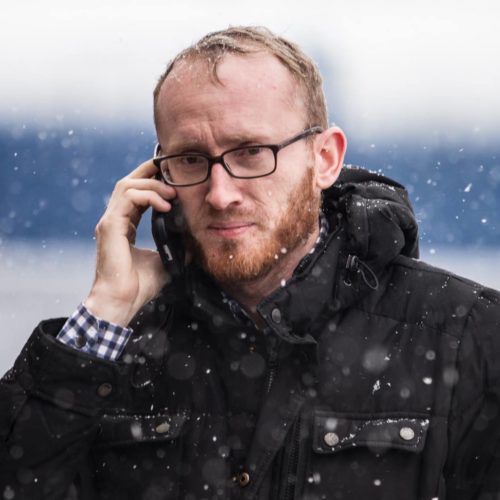 Zack Baddorf is a national security and foreign policy practitioner with more than 18 years experience on the frontlines of the world's conflicts, including Syria, Iraq, Afghanistan, Pakistan, Central African Republic, Crimea, Kashmir and the West Bank.
He has led and executed projects for U.S. Special Operations Command, U.S. Central Command, U.S. Air Force, U.S. Navy, U.S. Peace Corps, as well as various non-governmental organizations and private companies.
As a foreign correspondent, his research and analysis has been published in the New York Times, Washington Post, Associated Press, and many other publications.
Zack has received multiple awards for his strategic initiatives, creative problem solving, and ability to manage crises.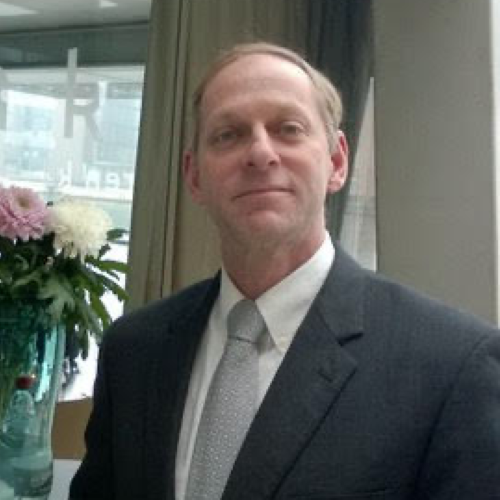 Mr. Dufort is a Summa Cum Laude graduate of Norwich University where he studied Strategic Studies and Defense Analysis. He's also a highly experienced boots-on-ground leader with over 28+ years in the US Navy SEAL Teams. His training and operational experiences span the globe, he's used to leading in dynamic and complex environments and organizations. Due to his experiences with the US Interagency, foreign military leaders, and civilian elected leaders he's well versed in optimizing priorities and shaping manpower, schedules, and efforts to achieve high-end goals. Each time he's tackled these complex problems, budgetary and manpower constraints have been identified and dealt with. Combine these organizational skills with his unique ability to set goals and achieve them, he's also a subject matter expert in identifying risk - and mitigating risk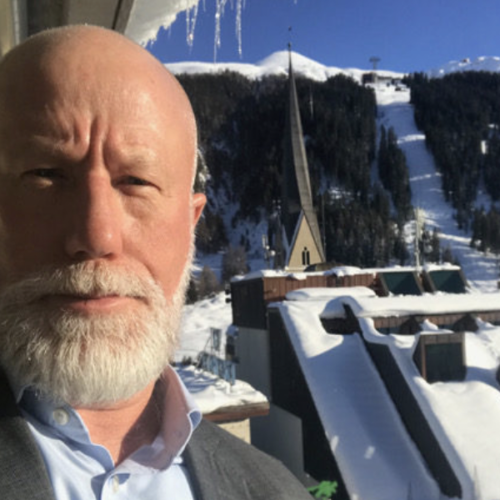 Dave is an accomplished executive-level leader and manager with a comprehensive background spanning 35 years of leading strategic planning, operations, analysis, and program implementation during his time in the U.S. Department of State, Central Intelligence Agency, and the U.S. Department of Defense. Throughout his career as a U.S. Government Civilian, he has been appointed to leadership positions managing sensitive national security matters at the strategic level in a joint, interagency, intergovernmental, and multinational, national security community.
Currently, he leads a strategy consulting firm that focuses on delivering tools to help leaders
manage risk to meet strategic goals. These tools are born from a wide-ranging background
leading strategic planning, operations, analysis, risk management, strategic communication, and program implementation in some of the world's most demanding environments. He is also a Colonel in the U.S. Army Reserve and combat veteran with assignments primarily in Special Operations units.
He earned a Bachelor of Arts in Socio-Cultural Anthropology from Arizona State University, a Master of Arts (with Merit) in War in the Modern World, War Studies from King's College London, and a Master of Science in Strategic Studies from the U.S. Army War College. Dave is a graduate of the U.S. Army Command and General Staff College and the University of Foreign Military and Cultural Studies, Red Team Leaders Course.
He is also a Massachusetts Institute of Technology, Seminar XXI Fellow in Foreign Politics, International Relations and the National Interest, Class 29. He is practiced Arabic and German speaker. Dave is happily married and has two awesome teenagers. In his spare time, he's a practitioner of functional fitness, an avid cook, a so-so guitarist, and dreams of one day being a vintner.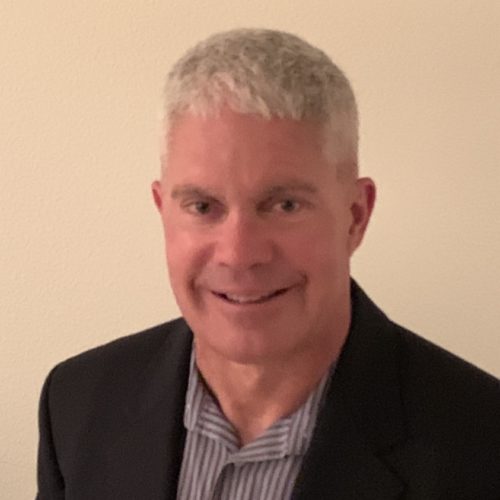 Andrew Milburn was born in Hong Kong and grew up in the United Kingdom where he attended University College London. After graduating from law school, he enlisted in the US Marine Corps as a private. He was commissioned from the ranks, and as a Marine infantry and special operations officer, has commanded in combat at every grade.
As the commanding officer of the Marine Corps' special operations regiment, he was selected to lead a multi-national task force given the mission of defeating ISIS in Iraq. He retired in 2019 as the Chief of Staff of Special Operations Command, Central (SOCCENT), the headquarters responsible for the conduct of all US special operations throughout the Middle East. While there he led the planning and execution of a campaign conducted below the level of armed conflict against a state adversary.
Since retiring, he has written a critically acclaimed memoir "When the Tempest Gathers", and a number of articles for national publications. He is on the Adjunct Faculty of the Joint Special Operations University and teaches classes on leadership, planning, ethics, command and control, mission command, risk, special operations, and irregular warfare at US military schools.
He tweets at @andymilburn8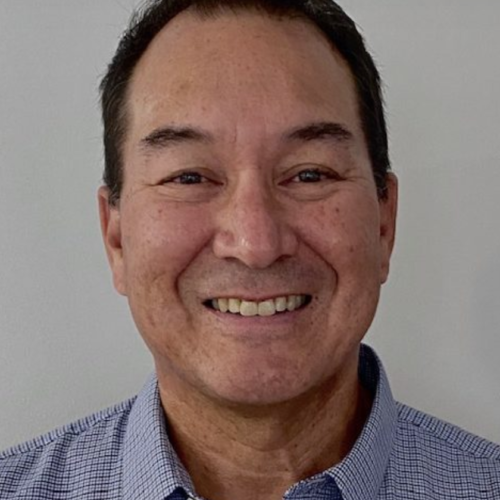 Mr. Parnell served as a senior leader in various CIA positions and has operational experience in Latin America, Near East, East Asia, and Europe, to include multiple tours in Afghanistan and Iraq. Mr. Parnell is broadly experienced in field operations, covert action, and cross-agency coordination. He has worked extensively within the Intelligence, Military, and Law enforcement communities, including FBI, SOCOM, JSOC, and DHS.
Mr. Parnell's Awards and Commendations include:
The Distinguished Intelligence Cross, the highest award given by CIA for extraordinary valor/heroism
The Distinguished Intelligence Star, the 2nd highest award given for voluntary acts of courage
The Wazir Akbar Khan Medal, awarded by Afghanistan President Karzai.
The Career Intelligence Medal, for distinguished career service.
Prior to serving in the CIA, Mr. Parnell spent two years as a Police officer and 11 years as an infantry officer in the United States Marine Corps, which included serving as a Company Commander with 3rd Marines and flying as an Aerial Observer in the OV-10 Bronco. Mr. Parnell graduated from Austin College in 1983 and was an NAIA All-American football player. His hobbies include; golf, CrossFit, fishing, hunting, and skiing. He is married with two daughters.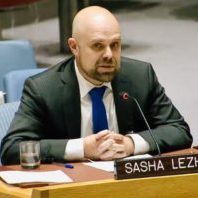 Sasha Lezhnev is Founding Director of the Grassroots Reconciliation Group, which helps reintegrate former child soldiers and refugees through award-winning innovative projects, and consultant at The Sentry. He was previously Deputy Director of Policy at The Sentry and the Enough Project, where he focused on conflict, governance, corruption, and corporate accountability issues. He also worked at Global Witness, where he led the organization's U.S. advocacy on conflict resources and energy policy issues, and with the International Crisis Group and U.S. Institute of Peace. Sasha worked for two and a half years in Uganda as Senior Program Officer with the Northern Uganda Peace Initiative and peace process advisor to the northern Uganda mediator. He is author of the book Crafting Peace: Strategies to Deal with Warlords in Collapsing States. He holds a Master's in International Relations from Cambridge University and a B.S. in Foreign Service from Georgetown University.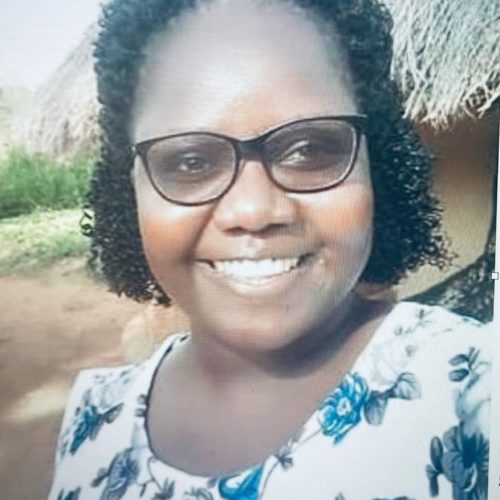 Magdalen Amony has seven years of progressive experience with the Grassroots Reconciliation Group as a Country Director, facilitating the peaceful reconciliation and reintegration of former LRA Child Soldiers, other ex-combatants, and refugees with their war affected communities in Northern Uganda.
Magdalen is both intimately familiar with the challenges of post-conflict communities in Northern Uganda, as, also, a victim of the LRA violent conflict which ended the life of her beloved brother in 1995. This experience compelled her to work for an organization that promotes reconciliation, peaceful reintegration, and prevents conflict and its reoccurrence.
In 2013, she worked closely with the department of Anthropology at Miami University Hamilton Ohio, to provide entrepreneurship training to empower female ex-child soldiers to become economically independent and self-reliant. Magdalen became a member of the Afrika Youth Movement in 2014 in order to raise awareness on violent extremism and the need to end violence against women and girls in Africa. In 2019, she also became an Intercultural Leader, an initiative of the United Nations Alliance of Civilizations and the BMW Group with key interest on migration and peace and security.
Her experiences and expertise include; Peace and conflict resolution, Project Planning and Management, Human Resource Management, Business Administration, Civic education, survivors' crisis management, and environmental security and sustaining peace from reputable institutions like Uganda Management Institute, Gulu University, Miami University Hamilton, Ohio, and Sustainable Development Goal Academy.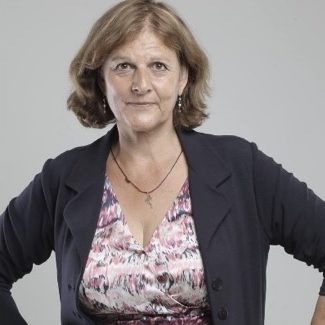 During her 25 years of experience in conflict zones, Dee became an expert on prevention of child recruitment by state and non-state actors. She worked for non-governmental organizations as well as for United Nations Peacekeeping missions in more than 10 countries in Europe, Asia and Africa. She served as Senior Child Protection Advisor for the United Nations Missions in Burundi (2006-2007), Afghanistan (2009–2012) and the Democratic Republic of Congo (DRC) (2012–2020).
Dee successfully negotiated with Governments and armed groups to stop using child soldiers. In the DRC her direct face-to-face negotiations with 30 war lords led to the release of almost three thousand girls and boys from the ranks of Congolese rebel groups in a 2-year period and a remarkable decrease in new recruitment by non-state actors.
Following her early retirement from the UN, Dee is focusing on writing and consultancies in order to share her knowledge on the issues affecting children living in armed conflict. Her passion is training and inspiring people to contribute to the global agenda to stop and prevent child recruitment. Her consultancies range from provision of online training for the UN, to missions in Ukraine and Sahel countries to conduct assessments for NGOs.
Before embarking on a humanitarian career, Dee was a soap writer for Dutch TV. She earned a Master's Degree in Writing for Film and Television.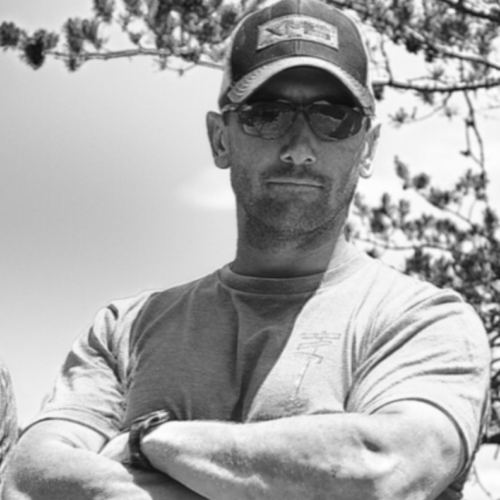 Zach spent 25 years as a Navy SEAL where he specialized in winter and mountain warfare. His vast experience and proven leadership in program development and safe implementation makes him a highly valued asset to any organization. In addition to his military service, he is a graduate of Colorado Mountain College's Avalanche Science Program and a certified Avalanche Field Technician, an Alpine Ski Patroller at Snow Valley Ski Resort and a member of the California Office of Emergency Services (OES) Winter Search and Rescue Team (SAR). When not in the field for work or volunteer activities he can be found pursuing various mountain sports to include climbing, paragliding and seeking new adventures with his wife and two sons.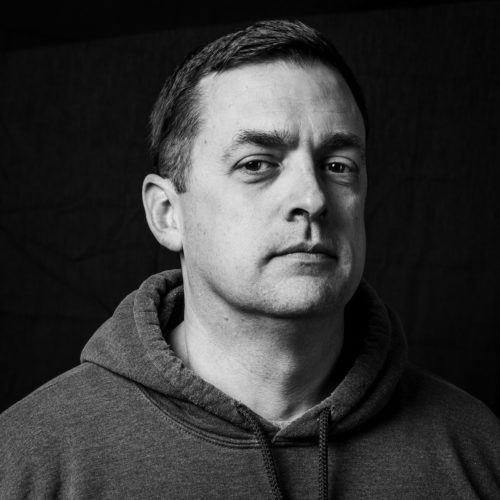 Russell Worth Parker grew up in Athens, Georgia and left to attend the University of Colorado. After graduating with a BA in US History, cum laude, he commissioned as an officer in the United States Marine Corps.
Over more than twenty-seven years as a Marine, Worth performed a broad range of leadership, operations, and policy duties in combat and peace in Asia, Europe, and the Pacific Rim. After assignments in infantry, intelligence, and force reconnaissance, Worth was selected to serve as one of first members of Marine Corps Forces, Special Operations Command. He spent the remainder of his career as a Marine Raider assigned at all levels of United States Special Operations Command. Worth served as a direct action platoon commander in Al Anbar Province, Iraq; worked closely with members of all elements of the Afghan National Security Forces; and led the executive support team for the Vice Commander, USSOCOM in the Pentagon for more than two years. He retired in 2021.
A student of conflict, Worth earned his Juris Doctor from the Florida State University College of Law where he interned as a felony prosecutor in the 1st District of Florida, successfully prosecuting narcotics, sexual assault, child molestation, firearms, and assault cases. Worth earned his Masters of Arts in Conflict Management and Resolution from the University of North Carolina at Wilmington in 2018 with a 4.0 GPA. He was the Department of Public and International Affairs Alumnus of the Year and Graduation Keynote Speaker for 2019.
Worth began freelance writing in 2018. He is published in the New York Times, The National Interest, Garden and Gun Magazine, Outdoor Life Magazine, The Bitter Southerner, and numerous other outlets all of which are available at www.russellworthparker.com. For book length projects he is represented by Peter McGuigan of Ultra Literary in New York City.
Worth lives in Wilmington, NC with his wife, Katy Lewis Parker, an attorney, his daughter, Annabelle Marie Trapier Parker, a big dog named Laurel, and a small cat named Arya. He is a hunter and angler who fortunately knows his way to the grocery store, a slow ultra-marathon runner, a sub-mediocre but enthusiastic surfer, and a notorious BBQ snob.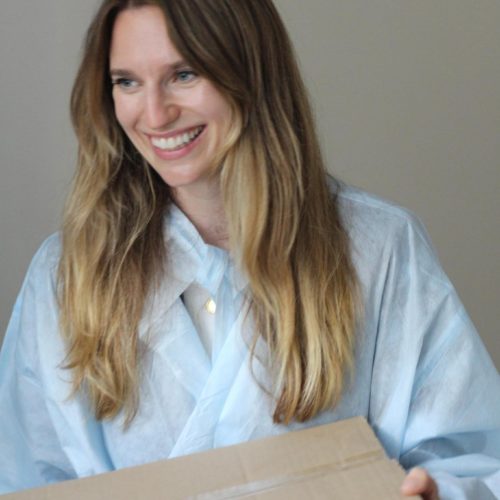 Jasmin Kozowy-Mouflard is the Founder and CEO of giveinstantaid.com. Giveinstantaid.com is an online platform designed to connect donors directly to their impact. The platform follows programs that make a meaningful impact on the lives of women and children in world destinations that need it most.
Through the Instant Aid projects, Jasmin created the only cafe in Kabul dedicated to feeding and educating street working kids. Additionally, she has provided over 1 million meals in Ukraine; over 500,000 meals in Afghanistan and Pakistan in partnership with World Central Kitchen; and delivered over $2 Million of in kind donations of infant supplies in partnership with the First Lady of Ukraine and Ministry of Health.
Jasmin operated all mobile hygiene services for the City of Los Angeles. Her consulting agency, Radical Hospitality Consulting, worked with the Los Angeles Sanitation (LASAN) and Mayor Eric Garcetti to provide over 200,000 unique showers to those experiencing homelessness across Los Angeles County and City. Under her purview were 13 shower trailers and 130 staff.
In 2015, Jasmin founded Lava Mae Los Angeles. The first mobile shower service trailer in the city of LA. Along with her team and private donors, she scaled the program to three trailers. During her time consulting, she consulted and supported the creation of the Hie Hie project in Honolulu.
Before Jasmin's direct impact projects, she lived in Afghanistan, where she filmed a documentary 'Generation A' about the education system in Afghanistan'. Her documentary 'Generation A' would go on to have a theatrical release in 4 counties.
Jasmin earned a Bachelor of Journalism from MacLeay College. Jasmin currently resides in the USA with her family. Her global world view, proven project execution, and operations experience in a series of direct roles make her uniquely qualified to lead large-scale global aid projects and teams.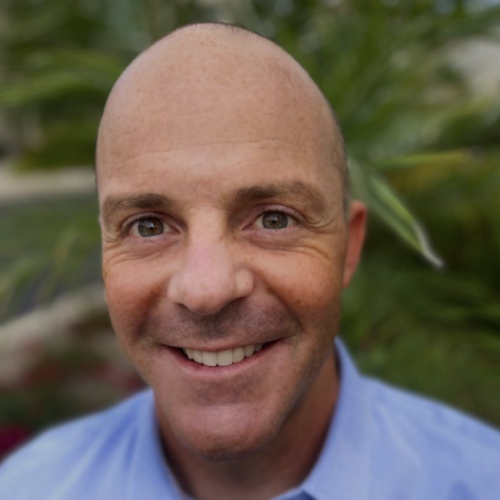 Ned spent 20 years as a Navy SEAL officer, leading diverse organizations ranging from small special operations teams to large organizations dispersed across the globe. He specializes in management, leadership, and organizational design and enjoys building and empowering teams to exceed their goals.
He reported to Basic Underwater Demolition/SEAL (BUD/S) training in Coronado, CA, in 1999. Over the following 20 years, he led at every level, culminating in commanding a SEAL Team overseas in combat. He has served on numerous staffs as a director of operations, a strategic planner, and a special projects officer. In addition, he was a Legislative Fellow for U.S. Senator Jack Reed (D-RI), where he worked as a policy advisor on defense, foreign affairs, and veterans' affairs issues.
Upon retirement from the Navy, Ned served as Chief Operating Officer for Wave Neuroscience, a venture-backed health tech company. He led the company's commercial operations and revenue generation, focusing on bringing to market world-class digital mental wellness technology used to optimize brain function.
Ned is a graduate of the Wharton School at the University of Pennsylvania, the Naval Postgraduate School, the U.S. Naval Academy, and Phillips Exeter Academy. His post-graduate degrees include Master of Business Administration, Master of Arts in National Security Affairs, and Master of Science in Defense Analysis.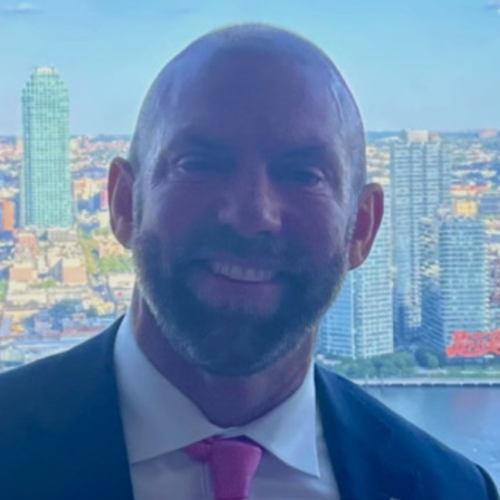 Louis "Lou" Massie served 34 years in the United States Navy as a Navy SEAL within the Naval Special Warfare community, retiring as a Command Master Chief. He also holds a Bachelor of Criminal Justice degree from Louisiana State University.
Team matters. Lou's broad tactical and strategic experience leading multi-cultural, geographically dispersed teams makes him a go-to expert for solving complex operational problems. His goal is to build coalitions with the right people, in the right way, with the right training, for the right reasons. His high-performance past with international-and- interagency teams reflect his energetic leadership style. His favorite book, Legacy, by James Kerr, sits on his desk and is a daily reminder of the value of high functioning "teams" and the mindset required individually for the whole team's success.
Lou is actively involved with the Queen Elizabeth II September 11th Garden Foundation, and serves on the advisory board for the SEAL Future Foundation.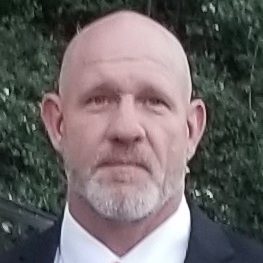 Master Gunnery Sergeant Christopher L May was born in Abilene Texas on January 16, 1974. He enlisted in the Marines in 1993 and attended recruit training at Parris Island. Upon completion MGySgt May reported to Camp Lejeune and attended SOI where he attained the 0311 MOS. MGySgt May was meritoriously promoted to Private first class and reported to Marine barracks 8th & I where he served as a body bearer until August of 1995.
MGySgt May transferred to 3rd Battalion 1st Marines and was assigned to Lima company 1st platoon. During this time MGySgt May participated in his 1st West pack and Rim pack deployments. Upon returning from deployment MGySgt May was discharged from the Marines in December 1997 and reported to Golf Company 2/23 as a reservist. MGySgt May was selected for the Active Reserve program and reported to SOI at Camp Pendleton as an instructor with India company.
In April 1999 MGySgt May reported back to active duty and was assigned to Lima Company 3rd Battalion 1st Marines where he served as the guide for 1st platoon. Upon returning from his 2nd west pack MGySgt May reported to 1st Reconnaissance Battalion in February 2001 and was assigned to Alpha Company 1st platoon and deployed on his 3rd West pack as a team leader. Shortly after returning MGySgt May redeployed in support of OIF as a platoon commander with Alpha Company 5th platoon.
MGySgt May transferred to 1st Force Reconnaissance Company in September 2003 where he served as a team leader with 3rd platoon and deployed for the 5th time in support of OIF. At the end of this tour MGySgt May transferred to I&I duty with 4TH Force Reconnaissance Company in June of 2006 as the company operations chief.
MGySgt May deployed for the 6th time as a platoon commander with Echo Company 3rd Reconnaissance Battalion when his company was activated in 2008 in support of OIF. Upon return, MGySgt May was transferred to 1st Marine Special Operations Battalion. MGySgt May deployed as the Special Operations Task Force 81 current operations chief and the CJSOTF-A JOC NCOIC. MGySgt May returned from deployment and transferred on June 25 2011 to Force Reconnaissance Company I MEF where he served as the company operations chief.
Since 2013 MGySgt May has held positions as the Reconnaissance Occupational Field Sponsor and the USMC Combatant Diving Advocate for HQMC, SNCOIC of the Reconnaissance Training Company and was transferred On July 1st 2016 to 1st Reconnaissance Battalion and served as the Battalion Operations Chief until retiring on December 31st 2017.
Chris May served as the I MEF LNO for the Center for Advanced Operational Culture Learning supporting I MEF and ITX for every unit deploying overseas until April 2019.
Chris May currently serves as the Military and Tactical Sales Manager conducting business development for Under Armour covering the Central United States, founder and CEO of Brother Recon LLC, and Vice President for the Marine Reconnaissance Foundation.
Dr. Ben Connable is a senior nonresident fellow at the Atlantic Council, adjunct professor of security studies at Georgetown University, and the senior research advisor to DT Institute, a peace and development nonprofit with programming across the Middle East and Africa. Ben is a retired Marine Corps infantryman, intelligence officer, and Middle East foreign area officer with service in the 1991 Persian Gulf War and three post-2003 tours in Iraq as an intelligence officer, civil affairs liaison, and government and tribal engagement officer. From 2003-2009 he also helped design and implement the Marine Corps' cultural training programs.
As the Marine and Naval Attaché to the Hashemite Kingdom of Jordan, Ben was the primary liaison to the Jordanian Navy and Marine Corps. He helped develop Jordan's Marine employment concepts and training programs and studied options for Jordanian blue water combined joint task force operations with the U.S. Fifth Fleet.
At the RAND Corporation, Ben led over 20 government sponsored research projects and project teams to address critical questions on regional security, irregular warfare, intelligence, great power competition, conventional warfare, security force assistance, and counterterrorism. While at RAND he also continued his work in support of Jordanian Marine Corps development and employment.
Ben was a member of the Task Force on the Future of Iraq and currently works on the Iraq Track II Dialogue. He has published extensively and hosts, moderates, and speaks at workshops and professional conferences. He designs and runs tabletop games and leads work on human behavioral modeling, regional policy, and conflict resolution. Ben is the author or co-author of How Insurgencies End, Will to Fight, Embracing the Fog of War, and Iraqi Army Will to Fight, amongst other titles. He has an MA in Middle East National Security Affairs from the Naval Postgraduate School and a PhD in War Studies from King's College London.
2022-Present: 2022-Present: 2015-Present: 2020-2022: 2009-2021: 2007-2009: 2006-2007: 2003-2006: 1999-2002: 1988-1999:
Senior nonresident fellow, Atlantic Council Senior research advisor, DT Institute Adjunct professor, Georgetown University Director of Research, DT Institute
Senior political scientist, RAND Corporation
Marine and Naval Attaché, Kingdom of Jordan
Cultural Intelligence Program Lead
Intelligence Officer and Foreign Area Officer
Middle East—North Africa Foreign Area Officer
Marine infantryman, platoon, and company commander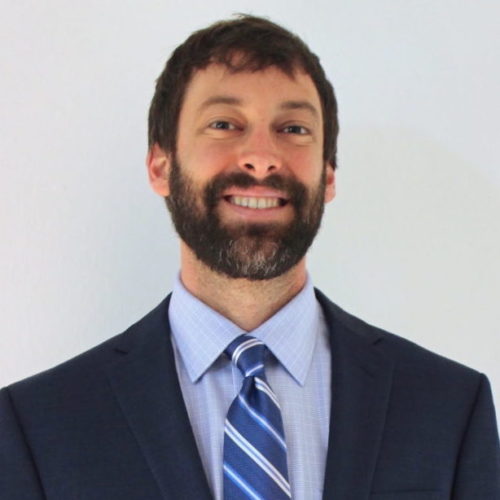 J.D. Pitts is Founder and Principal Advisor for Ahlan International, a firm specializing in equipping clients to successfully operate in Arab and Islamic contexts worldwide. Prior to founding Ahlan International, J.D. lived for 15 years in Egypt, Syria, Jordan, Sudan, Yemen, and Mauritania. While there, his professional experience included both the education and business sectors, as well as over a decade of deep involvement in humanitarian work ranging from small, grassroots operations to large-scale, UN-managed operations.
He acquired additional expertise in Islamic jihadist ideology and the interconnectedness of poverty and violent extremism from living for years in Hamas-controlled Palestinian refugee camps, Muslim Brotherhood-dominated slums, and other Salafi-inspired communities — areas that are breeding grounds and safe-havens for terrorist organizations. J.D. strongly advocates that U.S. Government counterterrorism strategy should focus heavily on poverty alleviation and economic development initiatives combined with robust counter-narratives that discredit and provide alternative views to violent jihadist ideology.
J.D. has academic degrees in Arab and Islamic studies, is proficient in multiple dialects of Arabic, and has successfully been advising and training expatriates relocating to and working in the Middle East and North Africa region since the early 2000's. His diversified work experience across multiple sectors, intimate knowledge and deep understanding of Arab and Islamic culture, and proven track record of overcoming the challenges of living in a new country and culture in order to thrive professionally and personally uniquely qualify him to advise and train in ways very few others can.
Originally from Northeast Tennessee, J.D. is equally happy and at home in large Middle Eastern capitals, small town Appalachia, and on the North Carolina coast where he and his family currently reside.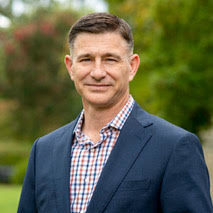 Colonel, United States Marine Corps (Retired) Darren Duke is a international security analyst and consultant currently serving private sector clients as Crux Australis LLC.
A career Marine intelligence and special operations officer, he has served in a variety of command and staff positions in both operational and force development organizations in the United States and overseas. His command tours include 3rd Marine Raider Battalion and the Marine Raider Support Group, as well as command of Special Operations Command (Forward) – Central Africa, supporting African partners in counter-insurgency operations against Joseph Kony and the Lord's Resistance Army during Operation OBSERVANT COMPASS.
Darren is also a Middle East Foreign Area Officer and served as the Marine Corps Attaché to Israel from 2006 to 2009, covering the Second Lebanon War and several major combat operations in and around the Gaza Strip. He also served on the US Roadmap to Peace Mission, an effort to coordinate Israeli and Palestinian security concerns in support of efforts at bilateral negotiations under the George W. Bush Administration.
He is a 1991 graduate with a B.S. from the United States Naval Academy and holds an M.A. in National Strategic Affairs from the Naval Postgraduate School. He is a graduate of the Naval Postgraduate School and the Defense Language Institute, and an alumnus of the National Intelligence Fellow at the Office of the Director of National Intelligence in Washington, DC.
Retired Naval Special Warfare (SEAL) Command Master Chief. A Strategic and Operational level subject matter expert with 33 years of special operations planning experience concerning theater security cooperation, counter-terrorism activities, and future operations in Desert, Jungle, and Mountain Arctic Warfare environments. Effective at conducting environmental analysis and building the highest functioning teams who resolve complex foreign policy challenges. Looking for a rewarding career that leverages my previous experience and allows me to continue to serve.
KEY QUALIFICATIONS
Vast experience in planning, training, conducting, and leading the full range of special operations inside and outside Declared Theaters of Active Armed Conflict to include Europe, Africa, Asia, Central and South America, and the Middle East. Expert knowledge of U.S. joint special operations techniques, tactics, and procedures.
Extensive network of contacts including military, foreign, interagency, and academic partners.
Executive level briefer with highly effective interpersonal communications skills.
PROFESSIONAL EXPERIENCE
Prior experience includes a successful history of numerous classified SOF operations in command, leadership, and staff assignments with United States Special Operations Command organizations. Details available upon request.
Command Senior Enlisted Leader, Joint Special Operations University 2017-2019 USSOCOM, MacDill AFB
Led, coached, and mentored, a six month, 15 person transformational working group consisting of joint military members, academics, and corporate designers in drafting a new University vision that laid the foundation for several new SOF specific educational lines of effort and courses which incorporate Design Thinking, Creative Problem Solving, Irregular Warfare, Artificial Intelligence, Machine Learning, Big Data, Cyber, Space, and Countering Weapons of Mass Destruction.
Engaged and advised senior leadership from all Theater Special Operations Commands and NATO SOF Headquarters in the continued development of International SOF Non- Commissioned Officer Career Education Programs. This strategic global initiative resulted in the expansion of SOF International Educational Programs in Columbia, the Indo-Pacific region, multiple NATO countries, and Africa.
Requested as a panel speaker at the 2018 Canadian SOF Symposium in Kingston, Ontario providing an engaging presentation on "Operational Risk in Combat and the Non- Commissioned Officers role".
Command Senior Enlisted Leader, Theater Special Operations Command Africa 2015-2017 Stuttgart, GE
Provided executive leadership to a Theater Special Operations Command (TSOC) consisting of 350 staff and 1000 deployed joint military, civilian, and coalition partner personnel in support of U.S. Africa Command (USAFRICOM), U.S. Special Operations Command (USSOCOM), and 20 priority U.S. Embassy Country Teams throughout Africa.
Instituted a TSOC level professional development program designed to train and educate new staff and partner forces from basic Special Operations Force design to how a Joint Staff functions daily and during conflict.
Consistently created the trusted and mature working relationships necessary to synchronize African and European Partners, the Interagency, Office of the Secretary of Defense, and Ambassadors and their Country Teams when executing strategic level operations in support of the USAFRICOM Theater Campaign Plan.
Command Senior Enlisted Leader, USSOCOM Joint Interagency Task Force 2013-2015 Washington, DC
Professionally coordinated and synchronized the strong network of Joint Military and Interagency Partners in the National Capital Region during crisis action and deliberate contingency planning in response to USSOCOM National level taskings.
Attended ACCU-Hire to provide guidance and over-site to the restructuring of the Unit's hiring process, increasing top performer selection immediately.
Command Master Chief, Naval Special Warfare Unit TEN 2010-2013 Stuttgart, GE
Initiated the NSWU-10 manpower requirements process in establishing a 55 person Activities Manning Document, to include Basis of Issue and Facilities Design in bringing the command towards Initial Operating Capacity.
Provided tactical and operational leadership for 12 deployed Naval Special Warfare elements comprised of Small Boat Detachments, SEAL Task Units, and multiple Special Operations Liaison Elements in six priority African nations.
Selected by Naval Special Warfare Command as a charter member of the 2025 Strategic Initiatives Group, to create a vision where NSW is trained, educated, and equipped, to operate successfully in a future environment of combined, joint, interagency coordination and execution.
Deputy Force Master Chief, Naval Special Warfare Command 2009-2010 Coronado, CA
Expertly monitored and managed Naval Special Warfare senior enlisted pay and compensation charts, selection board guidance, doctrinal structure, detailing issues, career progression reviews, and the Command Master Chief Program.
Maintained a database that tracked over 700 Naval Special Warfare senior enlisted personnel helping to define priorities for approximately 900 requirements globally.
Command Master Chief, Naval Special Warfare Group ONE Logistics Support Unit 2008-2009 Coronado, CA
Mentored, advised, and trained 320 officers and enlisted personnel directly preparing three NSW GWOT deployments to Iraq supporting combat operations.
Hand selected to develop and manage the new Combat Service Support (CSS) / Combat Support (CS) NEC Qualification Program for Naval Special Warfare Group ONE (NSWG-1). Primary author of the NSWG-1 NEC Qualification Program Instruction and CSS/CS training curriculum resulting in 350 personnel receiving the new warfare designation.
Command Master Chief, SEAL Team ONE 2006-2008 Coronado, CA
Responsible for the leadership, management, tactical guidance, and operational readiness of 415 forward deployed personnel in support of Operation IRAQI FREEDOM.
Provided critical recommendations on how to maximize the operational capabilities of an undersized staff in order to meet and exceed three lines of operations at eight separate geographic locations throughout the Anbar Province in Iraq.
Operations Master Chief, SEAL TEAM ONE 2004-2006 Coronado, CA
Alisa Gbiorczyk's mission is to provide the world with human trafficking research, presentations, training, and assistance. As a human trafficking survivor, she uses her voice, professional training, research background, and personal experience to disrupt human trafficking networks worldwide. She emphasizes how technological advances have allowed criminals to exploit and enslave individuals worldwide without being restricted by borders. Alisa is an active member of INTERPOL's Human Trafficking Expert Group, joining a knowledgeable group of professionals from 120 member countries fighting human trafficking worldwide. As a member, she contributes to the group's purpose of exchanging information, intelligence, and strategies between law enforcement agencies in many nations. This includes developing best practices to improve international cooperation, identifying technologies to aid law enforcement, enhancing police capacities, and acting as a pool of experts for training to combat human trafficking.
Alisa holds a master's degree in international relations from Harvard University and focused her graduate studies on human trafficking. Throughout her career, Alisa has collected and analyzed high-quality data, identified victims and traffickers, researched the various aspects of human trafficking, mapped out criminal networks, and assisted authorities in their investigations. From a survivor-informed perspective, she can effectively identify key trafficking indicators, train on the identification & disruption of criminal networks, investigate with attention to detail, and make sound judgments about personnel, risks, and field operations. She has experience in various industries, including cybersecurity, diplomatic communities, government contracting, government agencies, law enforcement agencies, international & national security, & intelligence organizations. In addition, she is a Certified Human Trafficking Investigator and Certified Human Rights Consultant.
Career Accomplishments:
● Alisa trained in INTERPOL's Human Trafficking & Migrant Smuggling Unit and their Crimes Against Children Unit and continues to provide ongoing operational support to their units.
● Developed training for prosecutors and law enforcement in South Africa.
● Has participated as an expert panelist and international speaker/trainer on human trafficking and
sexual exploitation at multiple global conferences.
● Member of the Global Human Trafficking Researchers Association
● She is a global ambassador for Survivor Alliance
● Alisa developed and operationalized a method to identify human trafficking criminal networks and
potential victims.
● Alisa identified online forums where people share information about how to exploit and
manipulate Ukrainian women refugees, including posing as volunteers to gain access to vulnerable women to exploit them, methods on how to groom them, and luring techniques such as offering accommodation. These also showed that these individuals were planning and discussing where these refugees would go after the invasion.
● During the Ukraine Refugee Crisis, she led a cyber operation that identified victims and human trafficking criminal networks and trained the analysts on how to collect intelligence internationally.
● She has identified human trafficking networks across the United States and worldwide, working with law enforcement and other stakeholders.
● Alisa participated in a multidisciplinary team to identify 71 traffickers, victims, and persons of interest during a major sporting event in the U.S.
● Lastly, Alisa assisted in the generation of 765 intelligence reports identifying advertisements with indicators of human trafficking to law enforcement.