Besan Alhamwi is a forensic psychologist who specializes in delinquent and traumatized children. She started her career in 2008 with UNICEF and the Syrian Red Crescent providing psychosocial support for Iraqi refugees' women and children. In her efforts to understand more about the roots of violence, human resilience, and trauma she became one of eight Syrians who received the U.S. government funded Fulbright Scholarship for 2010.
Upon receiving her master's in forensic psychology Alhamwi's priority was to employ her knowledge in helping those who need it the most. Despite the accumulating violence in Syria she went back and started working with the International Medical Corps and other NGOs in camps across Damascus, providing counseling and therapy for Internally Displaced People.
During the past seven years Alhamwi has been living between DC and Beirut. She works with Syrian refugees in her private practice in Beirut and follows up with them remotely from DC. She has been providing internet counseling throughout the Arab world and Europe for the past two years. She also advises parents, educators, and NGOs on children's wellbeing.
BECOMING ψ PERSON is a project she has been working on since 2019. Through integrating forensic psychology, developmental psychology, and evolutionary psychology she is creating a unique approach to combat violence, delinquency, and crime. She is developing a program that accumulates the best nurturing practices for promoting children's optimal development; in the hope to save today's little humans from tomorrow's mental illness, victimization and perpetration.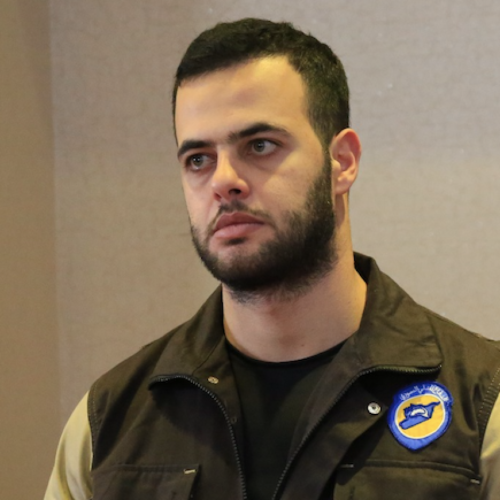 Asaad Hanna is a strategic analyst, humanitarian and media advisor specializing in Syria, the Middle East and high conflict and crisis regions from Iran to Haiti.
Until February of 2020, Mr. Hanna served in the office of the Chairman of the White Helmets, officially known as the Syrian Civil Defense, supporting the chairman's work in strategy, fundraising, messaging, internet and social media documentation and on-the-ground training and coordination of the White Helmets. The White Helmets are a humanitarian NGO that operates mainly in Syria, rescuing civilians from airstrikes with barrel bombs, and securing damaged buildings, reconnecting electrical and water services, clearing roads, teaching children about hazards from unexploded ordnance, as well as firefighting and storm relief. Sometimes described as the most dangerous job in the world, the White Helmets have been nominated for the Nobel Peace Prize and have received awards from the Holocaust Memorial Museum, the McCain Institute and the Asia Society's Global Game Changers Award. The White Helmets receive charitable funding from the United States, the United Kingdom, France, Netherlands, Germany, Qatar Canada and Denmark. As well as many another foundations such as Asfari foundation, help refugees.
In 2019 Hanna started his own company in US called EmissaLLC, it works now with different companies and organization in advisory/consultant efforts to improve their work in the middle east and Syria. Prior to the White Helmets, Mr. Hanna worked with international media outlets and think tanks such as Chatham House and the Guardian in the UK, Al Jazeera English, Al-Monitor, and many of the Arabic media. After the destruction of his hometown of Homs, Syria, he worked as a political officer with the Syrian opposition and as a media advisor for the High Negotiations Committee in Geneva. He studied commerce in university in Syria prior to the war.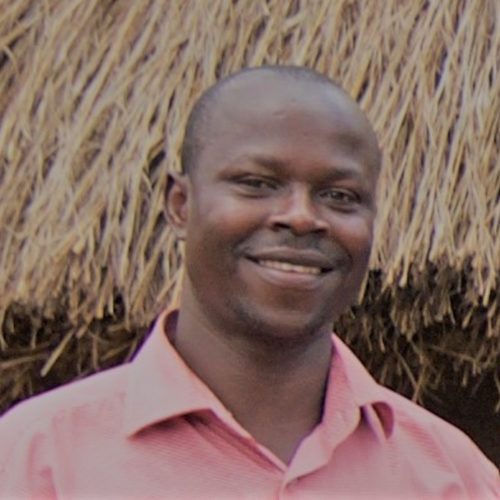 Anthony was born in Rwot Obillo, Uganda. At the age of 15 he was abducted by the Lord's Resistance Army and forced to be a child soldier. He was injured several times including by a rocket propelled grenade permanently damaging the use of his arm. He became the night navigator and eventually a code talker. He met and fell in love with Florence another child soldier and they started a family. Anthony became Joseph Kony's radio operator. They both eventually escaped and worked together to end the insurgency and help others that escaped.
Anthony retired from the Uganda People's Defense Force as a Captain where he worked to help bring LRA soldiers out of the conflict through messaging and influence instead of force.
Anthony is now an employee of Grassroots Reconciliation Group and manages projects that rehabilitates former child soldiers.