As published by ABC News By Conor Finnegan
President Donald Trump's decision to authorize the killing of Iran's top general came after new U.S. intelligence showed an "imminent" threat to U.S. personnel in three Middle Eastern countries, according to senior State Department officials.
That purported plot could have "potentially" killed "hundreds of Americans," according to one senior official and a senior U.S. lawmaker.
But there are heightened fears now of an even greater threat to Americans and American interests after Iran vowed to retaliate for the death of Qassem Soleimani, the Quds Force commander hailed as a hero and now a martyr in Tehran. Critics, including members of Congress, argued that Trump's decision to strike late Thursday night has endangered more lives.
The assassination of perhaps the second most important official in Iran's government, behind Ayatollah Khamenei, marked a major escalation in months of tension between the U.S. and Iran.
In interviews with "Fox and Friends" and CNN Friday, Secretary of State Mike Pompeo said the strike came after months of warnings to Tehran, which were ignored as Iran's proxies came increasingly close to killing U.S. soldiers in Iraq — succeeding last Friday with a rocket attack that killed a U.S. civilian contractor and wounded several U.S. and Iraqi soldiers.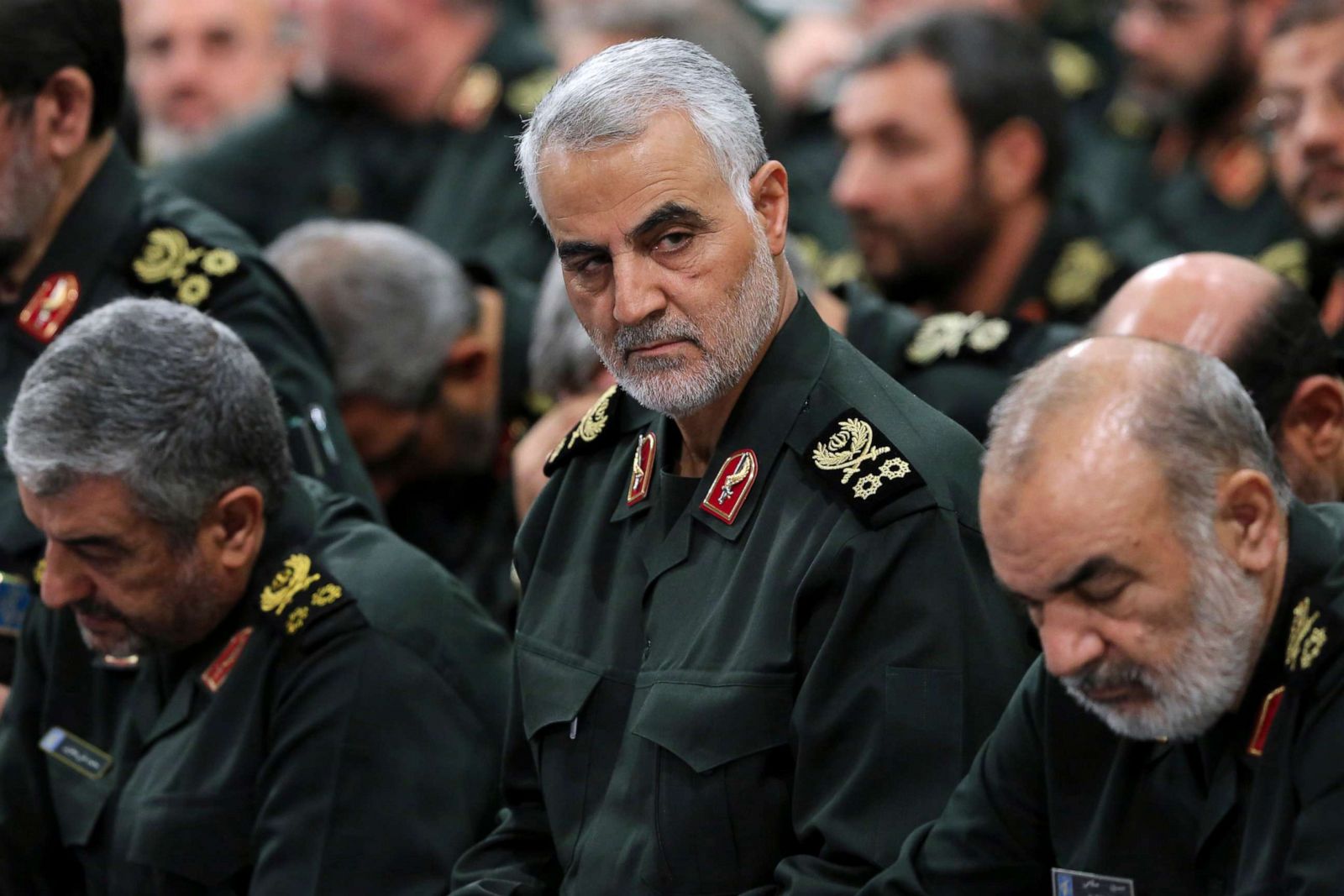 But killing Iran's senior commander will have dramatic repercussions, especially on the ground in Iraq, whose prime minister denounced it as a violation of their sovereignty. A push by pro-Iranian politicians in Baghdad to expel U.S. forces could gain even more steam, as Prime Minister Adil Abdul-Mahdi called for an emergency session of parliament "to take the appropriate legislative measures in a manner that preserves the dignity, security and sovereignty of Iraq."
A senior State Department official said the "imminent attacks" would have targeted U.S. diplomats and troops in Iraq, Syria, Lebanon, and elsewhere in the region, "potentially" killing "hundreds of Americans."
Officials called the intelligence "extensive and very solid," but wouldn't commit to releasing anything to the public and, when asked about public doubts, responded, "You're not going to make the Iraq comparison… It's a failed analogy… 'Because another administration made one claim, why should we believe a different administration and this claim?' That just doesn't make any sense. It's entirely separate."
The chair of the Senate Foreign Relations Committee, Sen. James Risch, R-Idaho, told reporters Friday the U.S. had "very clear, very solid information from the intelligence community that indeed there were going to be imminent attacks that could involve hundreds of people."
But neither the senior State Department official, nor other officials who briefed reporters, would definitively say that Soleimani's killing has disrupted the potential plot, with a second senior official saying they may be far enough along that they could still be carried out.
"It slows it down, it makes it less likely. It's like shooting down Yamamoto in 1942," said the second official, a reference to the Japanese commander during World War II who orchestrated the surprise attack on Pearl Harbor. The first senior official added that's because Soleimani was a "very, very, very effective terrorist" and Iran's forces will struggle without him.
Calling him Iran's "indispensable man," the first official said, "With Soleimani dead, it will be very difficult for these proxies to be organized on the scale, lethality and effectiveness that they had under Soleimani."
They also denied that the U.S. has escalated the situation, saying Iran had with its proxy's attack last week and arguing Thursday's strike was about restoring deterrence and getting Iran to de-escalate.
But U.S. officials remain on high alert. The U.S. embassy in Baghdad warned American citizens Friday to "depart Iraq immediately … via airline while possible, and failing that, to other countries via land." The U.S. embassy in Lebanon urged U.S. citizens "to maintain a high level of vigilance and practice good situational awareness," but did not call for evacuation.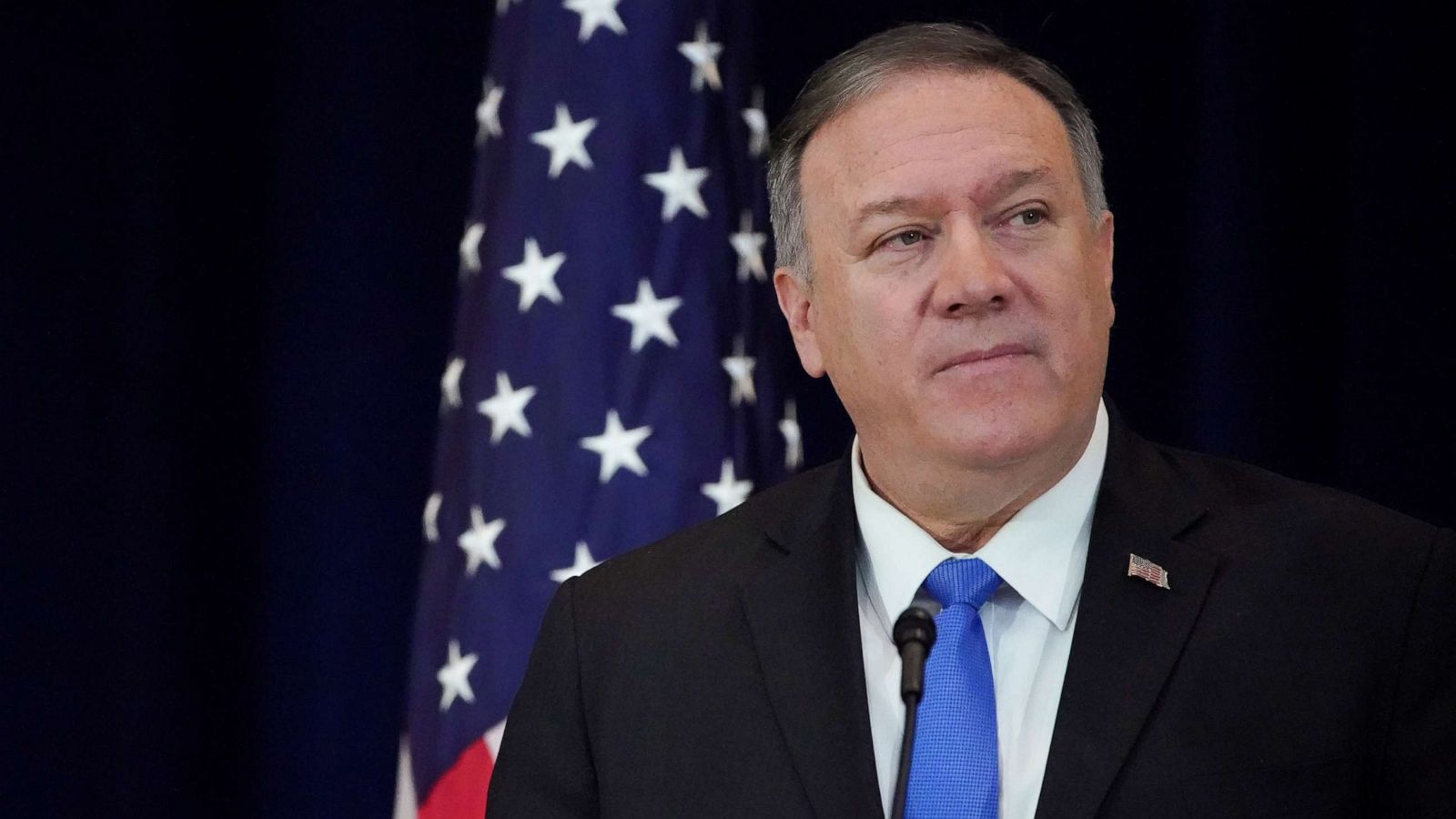 The Pentagon confirmed late Thursday that Trump had ordered the airstrike, but made no mention of an "imminent attack."
Soleimani "was actively developing plans to attack American diplomats and service members in Iraq and throughout the region," the Defense Department said in a statement.
GOP Sen. Lindsey Graham said he was briefed on plans to conduct the strike earlier this week while visiting President Trump in Florida earlier this week, Graham told Fox News Friday. The two men were spotted playing golf together on Monday at the president's Florida resort Mar-a-Lago.
A source told ABC News that preparations for a strike on Soleimani began last week after the U.S. contractor was killed at an Iraqi base near Kirkuk, Iraq, last Friday. The Trump administration blamed that attack on Kata'ib Hezbollah (KH), a Shiite militia group with direct ties to Iran's Quds Force and the Islamic Revolutionary Guard Corps.
In response, the U.S. bombed five KH sites in Iraq and Syria Sunday, killing at least 25 fighters from the group and igniting a wave of anti-American opposition that culminated in an assault on the U.S. embassy in Baghdad on New Year's Eve.
Pressed for details on the intelligence, Pompeo said the administration would consider releasing some information to show the attack was imminent: "We want the world to understand that there was an imminent attack taking place," he said.
"This was an intelligence-based assessment that drove our decision-making process," he told CNN.
Several other U.S. embassies in the region issued alerts to U.S. citizens, warning of unrest or demonstrations.
While the U.S. "remains committed to de-escalation," according to State Department spokesperson Morgan Ortagus, it seems all but certain that Iran will retaliate, either directly, deploying the unconventional attacks of the Quds Force around the world, or through proxy forces, like KH in Iraq or Hezbollah in Lebanon, Syria, or elsewhere.
"Iran will feel compelled to respond by both overt and covert action against the US and our interest. This response or responses could happen anywhere," said Mick Mulroy, Trump's former top Pentagon official for the Middle East and now an ABC News contributor. "Between the IRGC Quds Force and their intelligence service, they have worldwide reach and will likely not exclude American civilians as targets."
An additional 750 troops deployed to the Middle East Wednesday, while 100 Marines stationed in Kuwait were moved to reinforce security at the embassy in Baghdad. Additional troops have been placed on alert for possible deployment, according to the Pentagon.
ABC News's Elizabeth McLaughlin and James Meek contributed to this report.