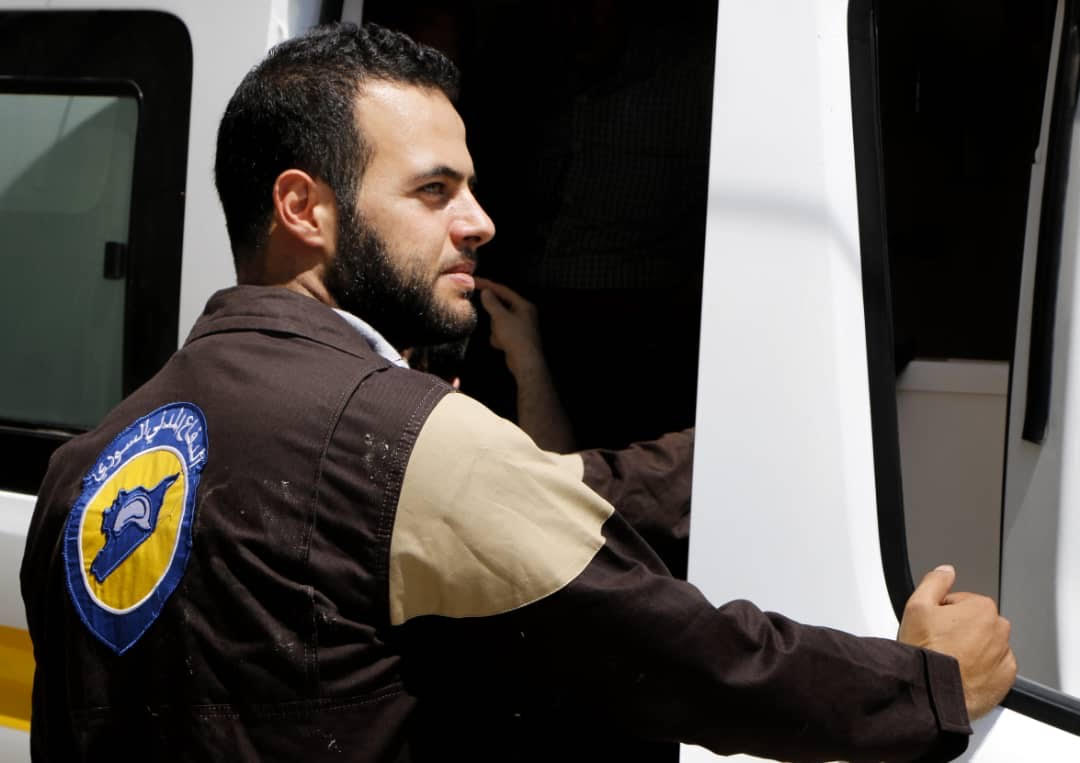 Click here to listen.
Asaad Hanna served in the office of the Chairman of the White Helmets, officially known as the Syrian Civil Defense, supporting the Chairman's work in strategy, fundraising, messaging, internet and social media documentation, and on-the-ground training and coordination of the White Helmets until February of 2020. The White Helmets is a humanitarian NGO that operates mainly in Syria, rescuing civilians from airstrikes with barrel bombs, and securing damaged buildings, reconnecting electrical and water services, clearing roads, teaching children about hazards from unexploded artillery, as well as firefighting and storm relief. Sometimes described as the most dangerous job in the world, the White Helmets have been nominated for the Nobel Peace Prize and have received awards from the Holocaust Memorial Museum, the McCain Institute and the Asia Society's Global Game Changers Award. The White Helmets receive charitable funding from the United States, the United Kingdom, France, Netherlands, Germany, Qatar, Canada, and Denmark. As well as many other foundations such as the Asfari Foundation help refugees. Asaad is also on the Expert Cadre of Lobo Institute.
Hosted by Michael "Walton" Mulroy.
Assad Hanna's views do not necessarily reflect the views of the White Helmets as he is no longer with the organization.
The views and opinions expressed in this podcast are also the views of the guest and host and not necessarily the views of Lobo Institute. For more information on the institute or to get on the mailing list for our papers and LoboCasts, please go to Lobo Institute.