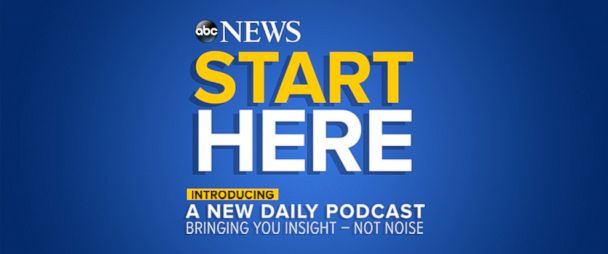 By Kelly Terez and Marc Nathanson January 3, 2020, ABC News podcast
Click here for the podcast.
It's Friday, Jan. 3, 2019. Let's start here.
1. Iranian general killed
Qassem Soleimani, the leader of Iran's elite Quds Force, was killed late Thursday in a U.S. airstrike that targeted a convoy near the airport in Baghdad, the U.S. Department of Defense confirmed in a statement to ABC News.
"General Soleimani was actively developing plans to attack American diplomats and service members in Iraq and throughout the region," the statement said, adding Soleimani and the Quds Force "orchestrated attacks on coalition bases in Iraq over the last several months — including the attack on December 27th — culminating in the death and wounding of additional American and Iraqi personnel."
On today's "Start Here," ABC News contributor and former Deputy Assistant Secretary of Defense Mick Mulroy breaks down the implications of the airstrike and the future of U.S. relations with Iran.