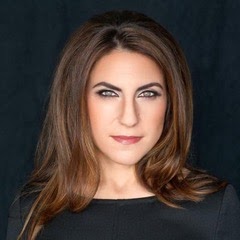 Click Here to Listen.
Gayle Tzemach Lemmon is a New York Times bestselling author of two books: Ashley's War on the role of American women in special operations and The Dressmaker of Khair Khana about a young female entrepreneur in Afghanistan. Her book, Ashley's War, is now being made into a movie produced by Reese Witherspoon. She has also written prolifically on subjects ranging from entrepreneurs starting businesses during and after the war, child marriage, economic growth in fragile states, refugee rights in publications like CNN, the Atlantic, and PBS, to name a few. Her TED talks have received well over a million views, and she regularly appears on broadcast news to discuss a wide range of foreign policy issues. Ms. Lemmon also serves as an adjunct senior fellow at the Council on Foreign Relations and the Foreign Policy Program, and a partner at technology firm Shield AI. Ms. Lemmon is coming out with a new book for Penguin Press on the women who fought ISIS as America's partner on the ground in Syria.
Hosted Olivia Shoemaker.
The views and opinions expressed in this podcast are also the views of the guest and host and not necessarily the views of Lobo Institute. For more information on the institute or to get on the mailing list for our papers and LoboCasts, please go to Lobo Institute.