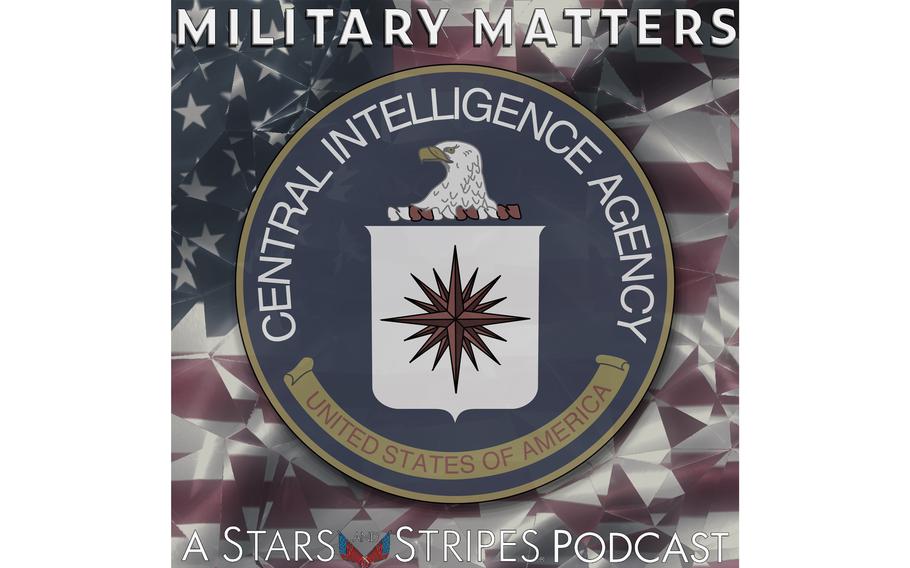 BY BRIAN MCELHINEY  AS PUBLISHED BY • STARS AND STRIPES • JANUARY 6, 2022
The last two episodes of Military Matters have examined how veteran groups Save Our Allies Coalition and Task Force Pineapple helped evacuate thousands of Afghan allies and American citizens from Afghanistan after the Taliban took over the country in August. This week, co-host Jack Murphy looks at the evacuation from the CIA side.
Murphy interviewed Michael "Mick" Mulroy, former deputy assistant secretary of defense for the Middle East serving under James Mattis and Mark Esper and retired CIA paramilitary operations officer and Marine. Mulroy worked with Task Force Dunkirk, another group of former CIA agents and military personnel who helped coordinate Afghan evacuations with people on the ground there.
As a CIA paramilitary officer, Mulroy worked with Afghanistan's National Directorate of Security (NDS), the intelligence agency the CIA helped set up in the country. Like other veterans, Mulroy began hearing pleas for help from these allies after the fall of Kabul, and helped set up TF Dunkirk.
"I think it happened almost simultaneously across all these groups, this coordination with the people that were on the airport," Mulroy said. "It set these guys up to be able to get to where they needed to get to, use a signal to get on the airport, avoiding checkpoints, avoiding this. I mean, all that happened, I think for all of us almost spontaneously."
Mulroy recalled one Afghan he helped from a patrol in 2010. On that patrol, they happened to pass by the Afghan's village and stopped in his compound, where he showed Mulroy photos he had on the wall of William "Chief" Carlson and Chris Mueller, two CIA operatives killed in an ambush in Afghanistan in 2003.
"That same person reached out to me; he had gotten out, he'd been injured several times," Mulroy said. "(But) he'd gotten out, so he probably wasn't on top of the list as an active person. So I was trying to help him get to the airport. And literally the last thing the guy said is, 'I'm at the airport. And I just want you to know, I brought the pictures.' "
TF Dunkirk is now an advisory group for Team America Relief, a group that is supporting Afghanistan evacuation and resettling efforts. Mulroy said veterans can help vouch for these Afghans now trying to make their way in the U.S.
"What I would say is the people that we're having come to the United States have proven beyond what I think even most Americans have proven that they're willing to fight for freedom, literal freedom," Mulroy said. "There hasn't been enough … discussion on what they did. So … 66,000 of them died fighting the Taliban. I understand at the end when they collapsed, I think that was as much on us as it was them. But they've proven their willingness to fight for ideals that are similar, if not exactly the United States, and fight with … our military men and women."
You can find Military Matters on Twitter @stripesmmpod.
Follow Jack Murphy on Twitter @jackmurphyrgr and Rod Rodriguez @rodpodrod.
A transcript of the episode can be found here.
Go to www.stripes.com use promo code PODCAST and save 50% on your digital subscription.