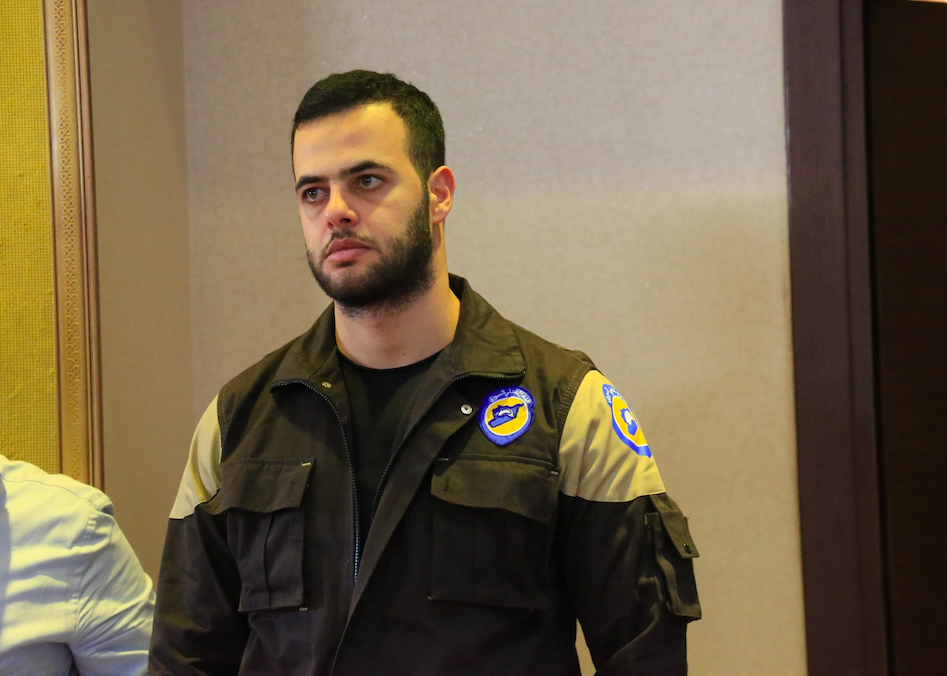 Lobo Institute is proud to announce that Asaad Hanna is now on their board of advisors.
Asaad Hanna is a strategic analyst, humanitarian and media advisor specializing in Syria, the Middle East and high conflict and crisis regions from Iran to Haiti.
Mr. Hanna serves in the office of the Chairman of the White Helmets, officially known as the Syrian Civil Defense, supporting the chairman's work in strategy, fundraising, messaging, internet and social media documentation and on-the-ground training and coordination of the White Helmets.
The White Helmets are a humanitarian NGO that operates mainly in Syria, rescuing civilians from airstrikes with barrel bombs, and securing damaged buildings, reconnecting electrical and water services, clearing roads, teaching children about hazards from unexploded ordnance, as well as firefighting and storm relief. Sometimes described as the most dangerous job in the world, the White Helmets have been nominated for the Nobel Peace Prize and have received awards from the Holocaust Memorial Museum, the McCain Institute and the Asia Society's Global Game Changers Award. The White Helmets receive charitable funding from the United States, the United Kingdom, France, Netherlands, Germany, Qatar Canada and Denmark. As well as many another foundations such as Asfari foundation, help refugees…
In 2019 Hanna started his own company in US called EmissaLLC, it works now with different companies and organization in advisory / consultant efforts to improve their work in the middle east and Syria.
Prior to the White Helmets, Mr. Hanna worked with international media outlets and think tanks such as Chatham House and the Guardian in the UK, Al Jazeera English, Al-Monitor, and many of the Arabic media. After the destruction of his hometown of Homs, Syria, he worked as a political officer with the Syrian opposition and as a media advisor for the High Negotiations Committee in Geneva. He studied commerce in university in Syria prior to the war.